Volunteer Reviews!
Dear KVCDP, On behalf of the 13 pre-medical students from Texas A&M University, I would like to thank you all for providing us with such a wonderful opportunity.The community members, administration,hospital/clinic
Why Volunteer?
When you volunteer in Kenya, you are giving something back to the Kenyan Communities by lending a helping hand to people and the Oganization that is in need of your support. Volunteer in Kenya and Challenge Yourself.
Opportunities Available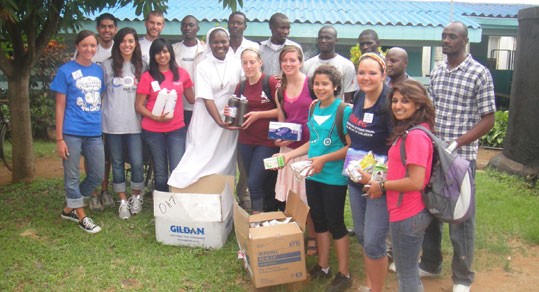 Who We Are.
Kenya Voluntary and Community Development Project (KVCDP) registered as Voluntary and Community Development Project (VACODEP) is a non-profit, Non-Governmental Organization started to empower the youth socially, economically, encourage and improve the quality of life in the Kenyan communities. We are Kenyan based-Organization facilitating between local communities, Organizations, and volunteers to participate in voluntary work in Kenya. There is quite a tremendous difference volunteers could make in helping local organizations achieve their goals in the areas of health, education and the local economy. We are based in Nairobi with certificate number OP.218/051 registered under NGOs Act in Kenya and an affiliate member of the NGOs Council of Kenya.
VISION
The project is envisioned to connect people with communities in need by supporting the educational and charitable work through the placement of international volunteers, distribution of financial and material donations, a world where the less fortunate have a voice and opportunities for healthy growth.
MISION
Maximize service delivery within the realm of reality for better results by directing services to their intended targets while enabling volunteers realize their dreams.
With the frontiers of knowledge expanding and the dynamic nature of the society, we are determined to keep in touch with the present without losing it with the past while focusing to the future.