Connect With Us!
Become a true citizen of the world through kvcdp volunteering programs. kvcdp volunteer programs let you break out of the normal tourist travel and make a real, lasting change on your volunteer abroad in Kenya programs
Why Kvcdp ?
Kvcdp have been running volunteering programs, medical work camps in Kenya since 2005. We have so far handled over 5000 happy volunteers from all walks of life who share our vision that together we can make a difference
Meaningful Travel
Kvcdp volunteer programs are open to all volunteers with the same spirit and welcome volunteers from all walks of life who wish to come to Kenya to share our commitment and care in supporting vulnerable communities.
Opportunities Available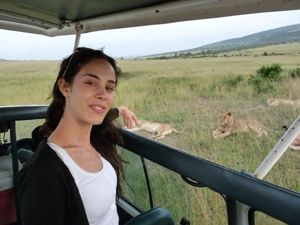 Responsible Volunteer Travel in Kenya.
Volunteers are given the opportunity to choose a volunTravel package of their interest from the options available below:-
17 Days Kenya VolunTravel and Tiwi Beach Resort in Mombasa.

19 Days Kenya VoluTravel Holidays and Lamu island.

23 Days Volunteer Adventure Experience.

26 Days VolunTravel and Tiwi Beach Reort

27 Days VolunTravel Homestay and Lamu Island
KVCDP have placements available in various parts of Kenya that would give you an opportunity to participate in one or more of our programs and combine it with tours and safaris to Kenya National parks and game reserves.
Volunteers are allowed to participate in programs of their own choice and combine it with Safari to our unique destinations.
We ensure that volunteers involved in our programs enjoy a totally unique experience throughout their placement duration all year round. Volunteers are advised to be open minded and flexible to adopt living and working conditions in the host communities while at the placement.
-Location: Various
-Start & Duration: Volunteers can begin their placements based on their chosen program dates.
Qualifications: 18+ years, however ages below 18 should be accompanied by parents or guardians.
Languages: English and Swahili speaking. KVCDP can always arrange for translator for other foreign languages at volunteers cost.
Volunteers are given the opportunity to choose a voluntravel package of their interest from the options at the left of this page:-