Connect With Us!
Become a true citizen of the world through kvcdp volunteering programs. kvcdp volunteer programs let you break out of the normal tourist travel and make a real, lasting change on your volunteer abroad in Kenya programs
Why Kvcdp ?
Kvcdp have been running volunteering programs, medical work camps in Kenya since 2005. We have so far handled over 5000 happy volunteers from all walks of life who share our vision that together we can make a difference
Meaningful Travel
Kvcdp volunteer programs are open to all volunteers with the same spirit and welcome volunteers from all walks of life who wish to come to Kenya to share our commitment and care in supporting vulnerable communities.
HIV/AIDS Program
HIV/AIDS has been a major problem in developing countries. According to Kenya Aids Indicators Survey (KAIS) 2007 data sheet HIV prevalence rate in Kenya is 7.1% (15-64 years). Volunteer in Kenya in HIV/AIDS Program and make a difference.
Volunteer in Youth Program
If you have a love for sports and a little sporting ability, then you could play an important part in the personal development of young Kenyan men and women who are interested in sports. Our sports programs allow the volunteer opportunities to coach soccer (football), basketball, net ball and volleyball.

Children Program in Orphanages and Day Care Centers
Volunteer in Children Program is the most precious gift on earth and we have a responsibility to enhance these childrens growth and development. Working in the children orphanages and day care centers provide the opportunity for the volunteers to share love, care for innocent, troubled, orphaned and vulnerable children.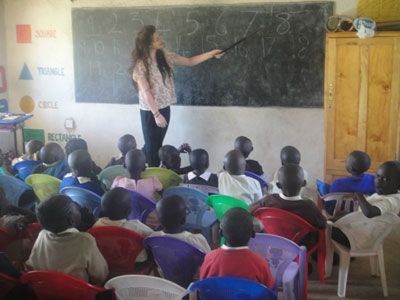 Teaching Program in Local Schools
We have a variety of teaching programs that educate both children and youth in various capacities. Access to education changes the lives of children and it allows them to break the vicious cycle of poverty they would otherwise be destined for. Through education they can gain valuable skills that can further their development. Volunteers teach in public schools in a variety of subject.
Environmental Conservation
The Kenyan economy relies heavily on the countrys natural resources both in terms of peoples livelihoods and as a contribution to national income. The exploitation and competition for the countrys limited natural resources continues to jeopardize the state of our environment, mainly due to unsustainable and unplanned exploitation.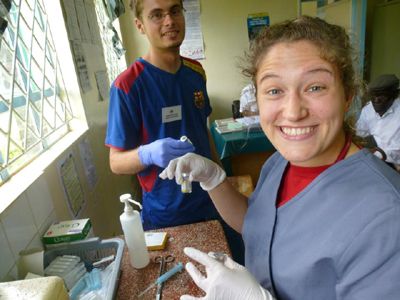 Medical/Health Program
Even though greater efforts to improve health service delivery, especially the health of women and children is being observed. Emphasis is placed on improving the quality of reproductive health services and on preventing and reducing the impact of widespread communicable diseases.


Volunteer Travel in Kenya
Volunteer travel in Kenya is taking short, mid or long term break to travel abroad while volunteering to make a difference in peoples' lives in Kenyan communities. Kenya is still rated as a friendly travel destination owing to its attractive scenic sites, pre-historic shrines, preservation of cultural values and diverse wildlife destination for the big five and seventh wonder of the world Masai Mara Game Reserve.
Shangilia Day Care Center
Shangilia day care is supporting economically challenged orphaned and the vulnerable children in Wagusu village Bondo District of Nyanza Province western Kenya, the day care center help the children realize their right to education. The initiation for children orphanage and day care program grew out as a result of an increase in the number of orphans in Wagusu village and the pathetic living condition due to lack of support once they loose their parents. Kvcdp therefore identified, as a priority to start a child day care program within the community to cater for the orphans and the vulnerable children. Supporting these children has been a great challenge and volunteers have lent an upper hand with the aim of creating opportunities where unprivileged children can have equal opportunity to grow.