Volunteer Reviews!
Dear KVCDP, On behalf of the 13 pre-medical students from Texas A&M University, I would like to thank you all for providing us with such a wonderful opportunity.The community members, administration,hospital/clinic
Why Volunteer?
When you volunteer in Kenya, you are giving something back to the Kenyan Communities by lending a helping hand to people and the Oganization that is in need of your support. Volunteer in Kenya and Challenge Yourself.
Community Service
We have volunteer programmes available year-round in the areas of Environmental Conservation, Medical/Health Program, Teaching in local Schools, Children program in Orphanages, Farming and HIV/AIDS Program.
Opportunities Available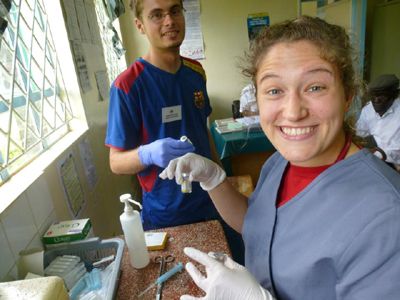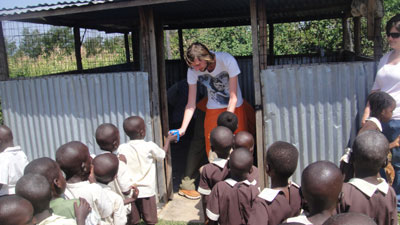 Volunteer Program Fees 2012/2013.
WHY DO I HAVE TO PAY TO VOLUNTEER IN KENYA?
Volunteers pay fees to help sustain and cater for the local projects and communities involved. Your fees enable us to directly contribute to the goals and needs of the your placement. The resources within these communities are very much limited and cannot support your costs for meals, accommodation, transportation and supervision etc.
VOLUNTEER FEES TAKE CARE OF THE FOLLOWING :-
Airport Pick-up: On Arrival in Nairobi and Departure: Once you give us your flight details our project co-ordinator and a driver will be at the JKIA airport to pick you up.
Orientation: Including important pre-departure information as well as on-site orientation on local culture, history and customs.
Placement arrangement: All your placement arrangement and well being while volunteering is our big concern and priority and ensure your placement is secure and safe. Our coordinator will provide whatever support you may need at any step along and our supervisor will always assist at the ground.
Accommodations/Meals: We carefully select host family connecting you to the culture and social, economic and political events in the community and country. You are provided with three meals a day and you will be flexible to intervene and assist in cooking/food preparation etc.
Transportation to the project: Volunteers are transported to and from their placement location by shared bus/shuttle.
Certificate of Completion/Participation: You will be provided with a certificate showing your participation with us and a recommendation letter as an appreciation for having chosen to volunteering with us.
Farewell: Is arranged on the last day either at the host family, School, or at the Community resouce center as a way of appreciating your time and ability to give to the community in need. It is a day of exchanging gifts and celebrate for having successfully worked with people you didn't know before.
WHAT IS NOT INCLUDED IN VOLUNTEER COST :
International Airfare
Visa
Insurance
Vaccinations
Medical Bill
VOLUNTEER/PROGRAM FEE FOR YEAR 2012 (this applies to all programmes.)
Cost for two weeks US$ 527
Cost for three weeks US$ 634
Cost for one Month US$ 741
Cost for five weeks US$ 848
Cost for six weeks US$ 955
Cost for seven weeks US$ 1062
Cost for two Months US$ 1169

Volunteers pay additional USD 100 for every week thereafter.